am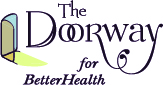 Our Massage Therapists specialize in the Therapeutic side of Massage. They all have an immense knowledge of the human anatomy and are highly trained in finding your problem to help relieve you of your pain, increase your range of motion and get you back to doing what you want to be doing the way you want to be doing it. On top of that, they will also spend some extra time helping you understand your role to the fullest and speediest recovery by showing you exercises and helping you understand what influences your problem. You take your car to a mechanic when it's broken or to keep it tuned up think of us like the mechanic for your body.
We have two different locations in Minneapolis for your convenience. One in the Mill District of Downtown in the incredible Open Book building and one in the lovely Victory neighborhood in North Minneapolis.
Both locations have appointments available 7 days a week and free parking!.
Open Book- 1011 Washington Ave S Minneapolis MN 55415 (lower level right off of the elevator)
Victory- 2206 44th Ave N Minneapolis MN 55412
Hours: Monday-Saturday 9am-9pm, Sunday 9am-5pm